Who is the presenter?
Sylvie Doláková, a freelance and university teacher trainer from the Czech Republic, has an in-born talent to design easy, amusing and effective techniques for teaching English and has accumulated tons of tricks through her extensive practical teaching experience.
Do you remember your second year at university, when you were encouraged to use the idiom "She has a bag full of tricks up her sleeve" to describe your favourite teacher of English? Now it's the time to see such of a teacher – it is Sylvie Doláková.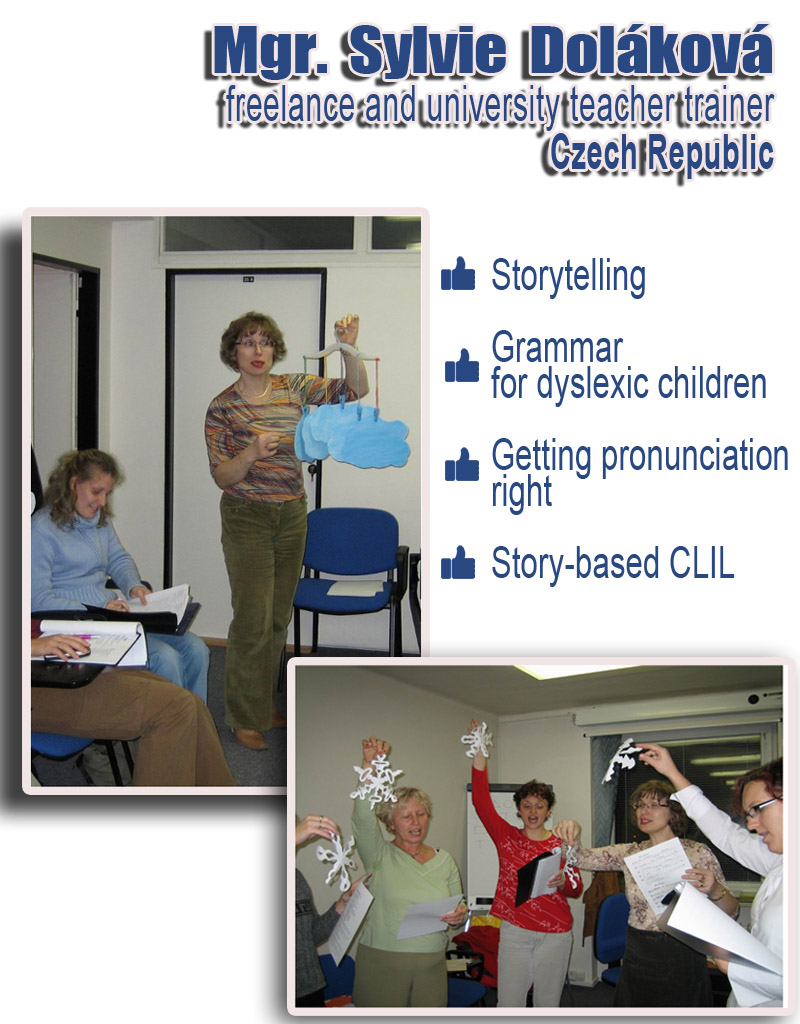 The idiom "She has a bag full of tricks up her sleeve" best describes this brilliant teacher, Sylvie Doláková.
The workshop covered there areas that EFL teachers unavoidably face in their daily work:
- pronunciation
- dyslexia
- storytelling
Pronunciation

The hardest task in teaching pronunciation is to make sounds meaningful and relate to something tangible.
What a brilliant idea to connect them with colors!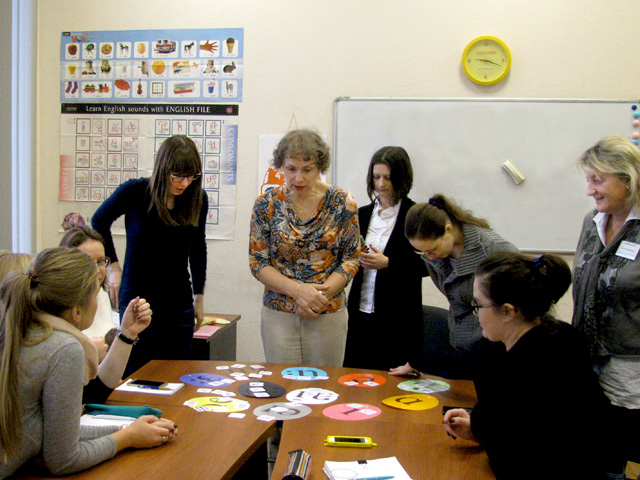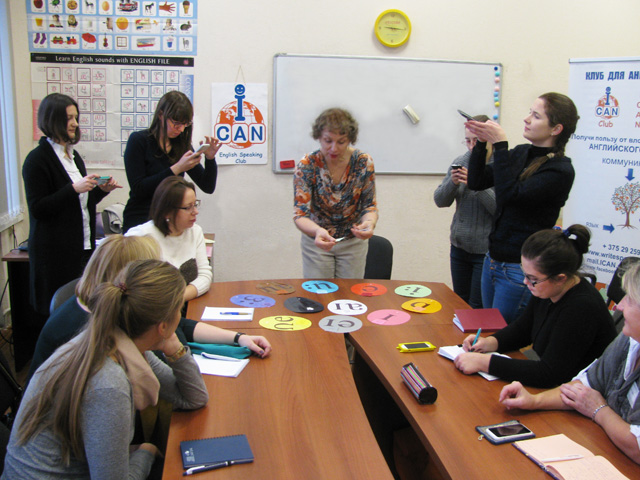 And how about shopping for sounds? Shopping is always fun!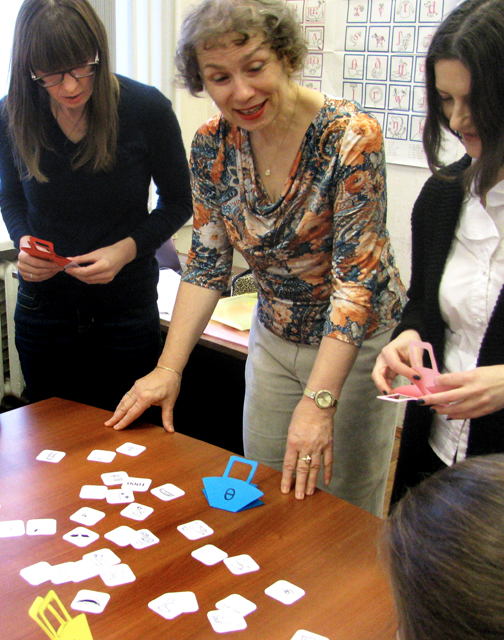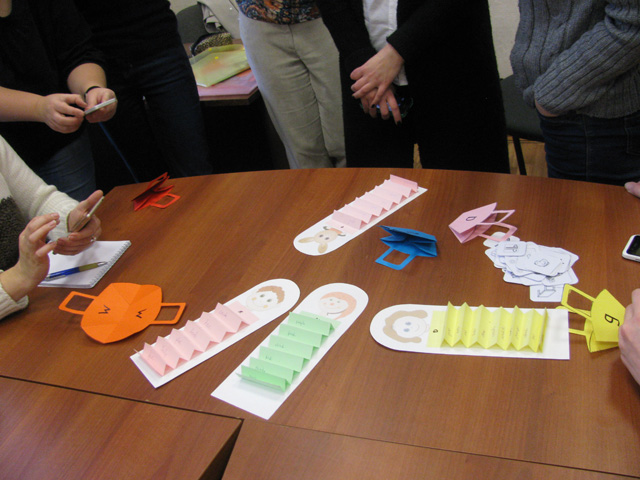 Visualization helps with prosody too: stress, syllables, rhyme.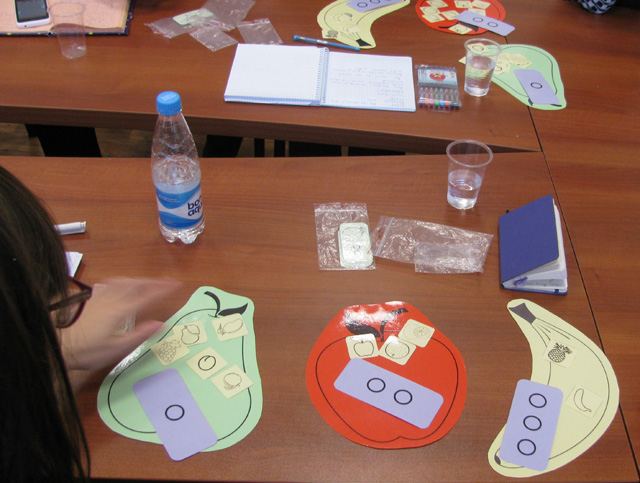 Look at the quality of the materials! Attractive, multi-functional, quality print, durable.
No wonder they won Pearson ELT Teacher Award! By the way, they are available from an e-shop on Sylvie Doláková
website
.
The workshop is dynamic and intensive. A short theoretical introduction is immediately followed by group or pair work or an engaging activity. Working in groups allows every participants to try how it feel to be a student performing the task. And the trainer is here to help. One hundred per cent attention to every participant.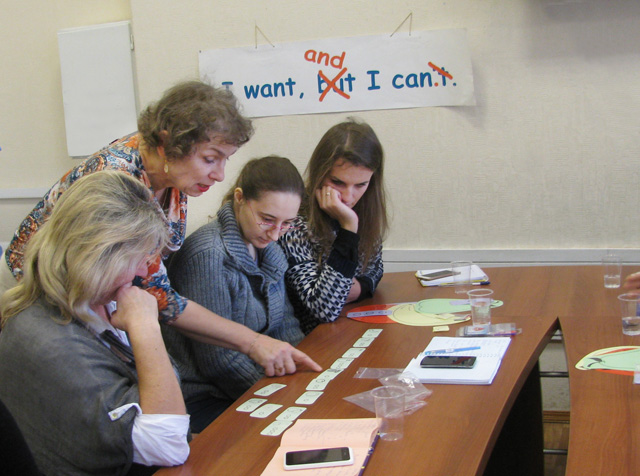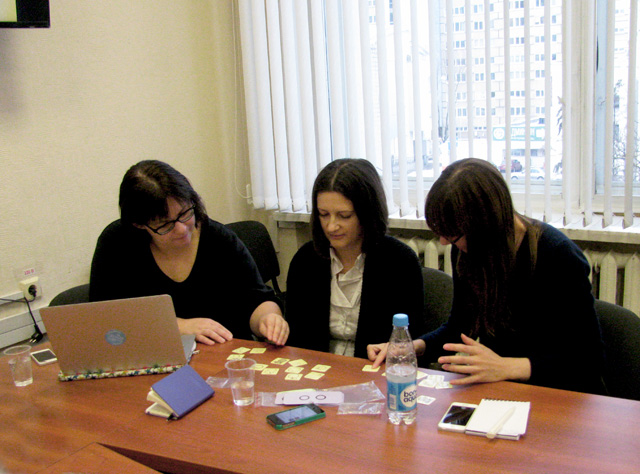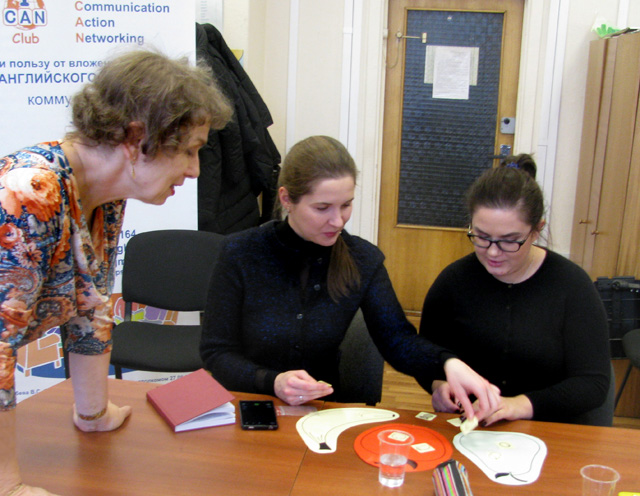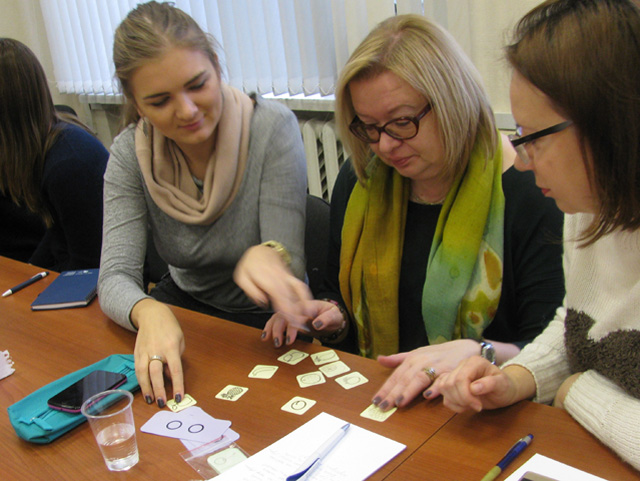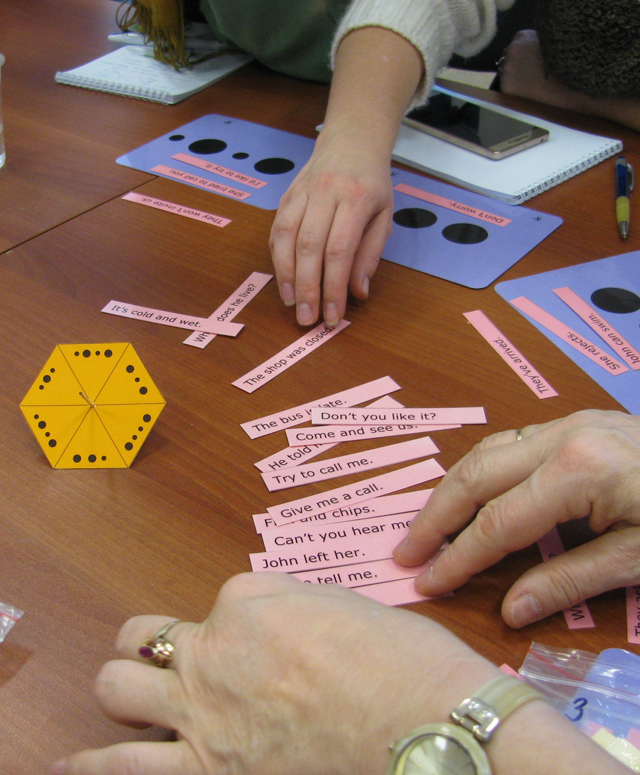 Dyslexia

Sadly, dyslexia is seldom recognized by practicing teachers as a disability. Teachers often are upset, angry or prefer to ignore students who are making too many mistakes in writing or cannot read well. To be able to deal with dyslexia and offer the dyslexic students the care they need, teachers need special training. At least to understand what is happening in the minds of such people.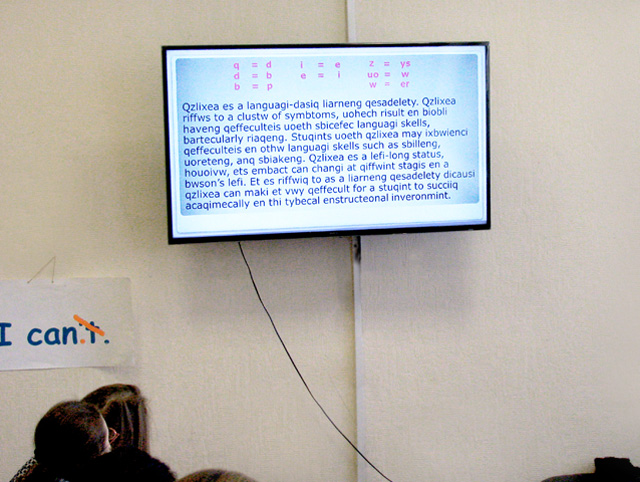 Dyslexia has to be approach in a variety of ways, including physical movements.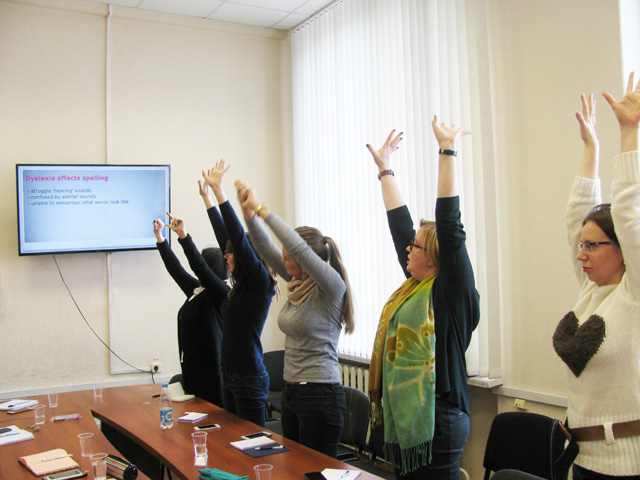 Besides, visualization and bodily-kinesthetic
tasks can be effective
.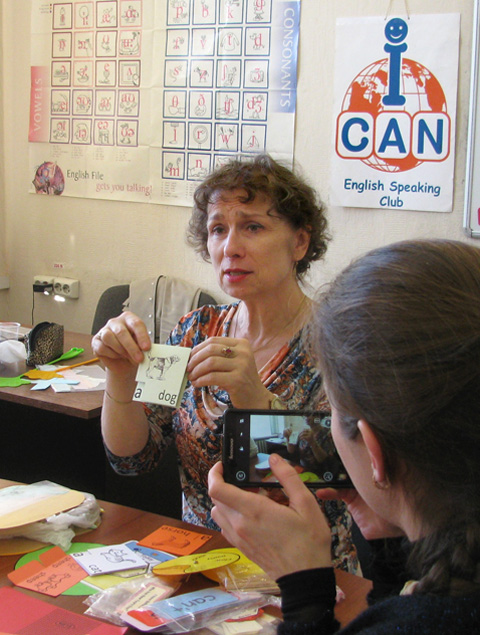 Storytelling
Storytelling
has always been important due to its tremendous role in developing not only language and communication skills, but also personality. Being
well-spoken is essential for a successful career building, happy family relations, and quality social life. One of key skills in storytelling is building a clear structure. This, unless developed in in childhood, remains a challenge throughout the entire life.
Having characters of the story as physical objects can help a lot, because learners can clearly see how they are moving in their story from scene to scene, from character to character, from object to object.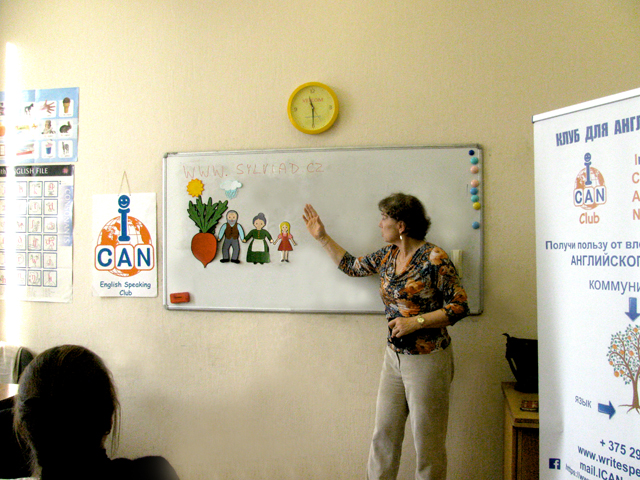 Sylvie Doláková has designed sets of similar magnets for several popular fables. They can be
or
dered
with discs that contain printable handout, songs and music for class performances.
*****
Can you imagine that all this - and a lot more- was covered in the course of just one session! Sylvie Doláková is amazing in her ability to deliver information, interact with the audience and manage activities.
One of the comments from the participants
A captivating and inspiring workshop with Sylvie Doláková. Sylvie, you're such a unique person, with an amazing life story and great ideas! Valentina Holubeva, thanks a lot for making it happen! Such meetings do bring a difference into our professional life.
P.S. And those who were present will get access to Sylvie's treasure box ;)(time to cry and get jealous if you didn't make it)))

Elena Orekhova, Teacher of English at Globus International