On March 8th we celebrate International Women's Day. It's important to remember that this holiday is not only about chocolate and flowers, it is also a talk about the role of women in the society, it is a good occasion to speak about their significance in your life, from birth and raising us to forming our personality and helping us with our careers.

Let's put these two aspects together and make a holiday to remember. Please, send in your ideas and proposals. Let's remember that ICAN Club is formed by you, and its purpose is to develop YOUR creativity.

!!! Please, notice the difference in prices when paid online and in the Club. Check new prices here.

Click here to buy tickets online.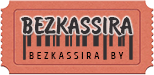 Seats are limited. Please, sign up no later than Monday Feb. 27, 2017 midnight by pressing the button under this post or calling +375 29 2592164.

If you cannot make it to the Club, please, cancel by calling +375 29 2592164. No other ways of cancellations are accepted and failure to cancel before 6 pm on Tuesday will result in 50% charge.