Discussion and communication game in English
How to identify and prepare for change? How to know which change to embrace and which one to resist?
Tell us about a recent or upcoming change in your lives, the feelings, actions and benefits/regrets associated with it.
*****
The session will be conducted in English.
Seats are limited. Please, sign up no later than Monday June 26, 2017 midnight by pressing the button under this post or calling +375 29 2592164.
If you cannot make it to the Club, please, cancel by calling +375 29 2592164. No other ways of cancellations are accepted and failure to cancel before 6 pm on Tuesday will result in 50% charge
PAYMENT: if you prefer to pay in the Club, please, check the prices and make sure you have the exact amount (do not need change).

Prices are here
Click
here
to buy tickets online. It will be a better option.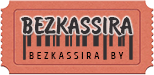 ICAN Club is the best place in Minsk to practice communication is English and meet fantastic people. We work in small groups. Seats are limited. Please, purchase your ticket now.