What do you do if you fail to convince a person? Do you cry? Are you angry and shout? Do you feel offended and quit? Or, maybe, - I dread saying this – you… fight?
All these are not effective. Here is good news for you: you can learn how to be convincing. Convincing is a skill. The same skill as walking, brushing your teeth, turning on the computer. Have you learned how to do this? So, you can learn how to convince people.
Tuesday March 28 is your chance.
Following a thought provoking video, we will try to look at the matter in different perspectives.
In the process of debating we will learn how to:
- understand the difference between productive debating and unproductive arguing, quarreling and manipulating;
- express your ideas in a clear concise and precise manner;
- develop your ideas and support them with facts and reasoning;
- notice weak points in your opponent's arguments and destroy their arguments.
By taking part in this session you will kill two birds with one stone: you will improve both your English and develop a crucially important skill of convincing.
**************
PAYMENT, if you prefer to pay in the Club, please, check the
prices here
and make sure you have the exact amount and do not need change.
Click
here to buy tickets online.
It will be a better option/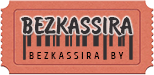 Seats are limited. Please, sign up no later than Monday March 27, 2017 midnight by pressing the button under this post or calling +375 29 2592164.
If you cannot make it to the Club, please, cancel by calling +375 29 2592164. No other ways of cancellations are accepted and failure to cancel before 6 pm on Tuesday will result in 50% charge.