Reported speech and sequence of tenses are, probably, the most challenging grammatical rules in English. And they are among the most common too. We often pass on what was said by politicians, managers, teachers, inspectors, and we also share news about friends and gossip too. In all these communication acts we need to use the rules of reported speech.
The challenge here goes beyond the sequence of tenses. We need to know how to change the pronouns, adverbs, word order and some structures. All these will be explained in ICAN Club on November 22, 2016 and also practiced in enjoyable story-based role-plays.
Please, sign up under this post before midnight on Monday November 21, 2016.
You can buy tickets online
here
: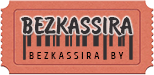 If you cannot make it to the Club, please, cancel by calling +375 29 2592164. No other ways of cancellations are accepted and failure to cancel before 6 pm on Tuesday will result in 50% charge.