Our distinguished guest was George Casley, a lecturer, consultant, teacher, Director of Education – Religion – Culture Ltd.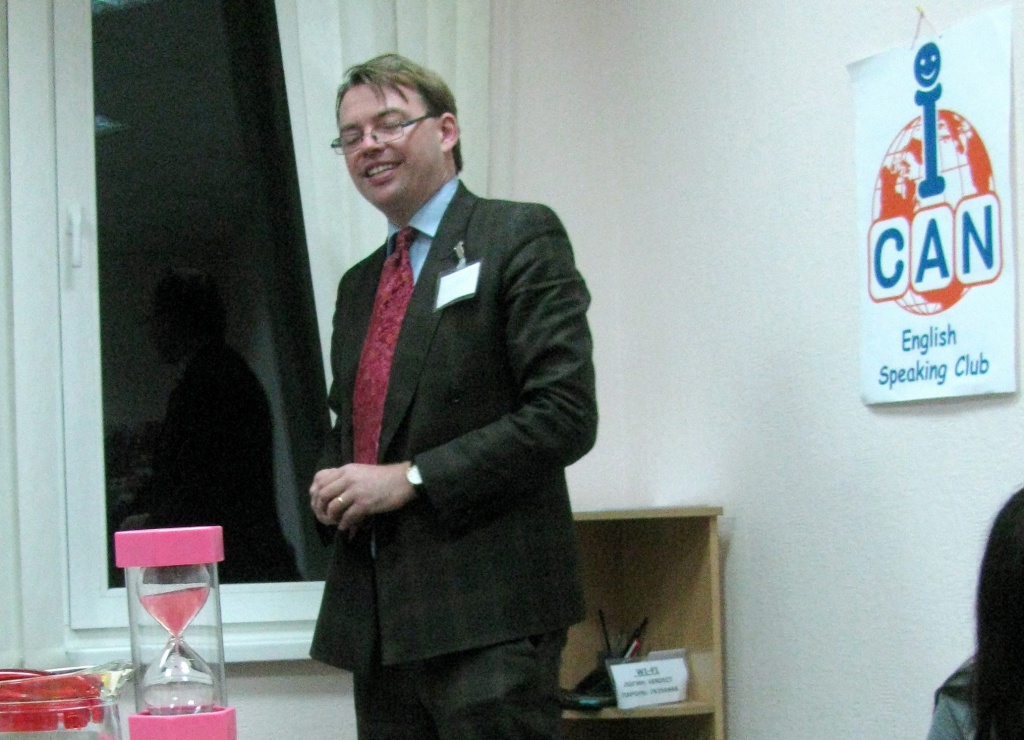 In his interactive talk about studies in British universities, George went far beyond regular technical issues, such as which exams are needed and how to apply for a scholarship. Being an advocate of innovative education techniques that rest upon scientific research, he not only described, but also used them to help listeners better understand the idea.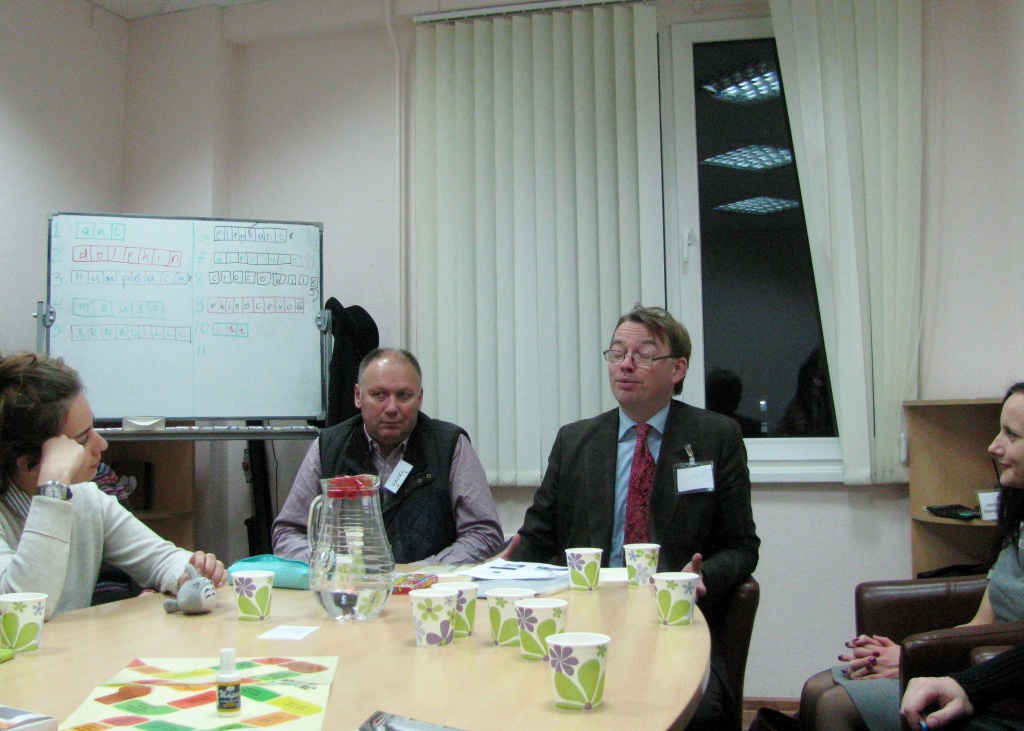 It was obvious that Mr.Casley's experiences as an educational adviser to a plethora of organisations about religion and culture allowed him to have a panoramic view of the developments in this sector and also in the recruitment and HR development policies of the global companies. According to Mr.Casley, and this is recognised by most leading educators, the key factors today are: communication, interaction, working in a team, critical thinking, self-expression and strong personality. All these are the features that the best UK universities are developing in their students. Another pleasant feature of the British universities is that they recognise the importance of fun and create opportunities and encourage their students to combine their studies and rewarding leisure time, including sports and travelling.
No less important was the presence of Pavel Joukovski, Director of DELIUS-TERRA, an educational agency in Belarus, which places students on language courses, in secondary and tertiary education in the countries of Europe and the UK. If you wish to get a quality education abroad, this is the first door to knock on. The agency will provide you with all necessary information and also assist you throughout the enrolling process.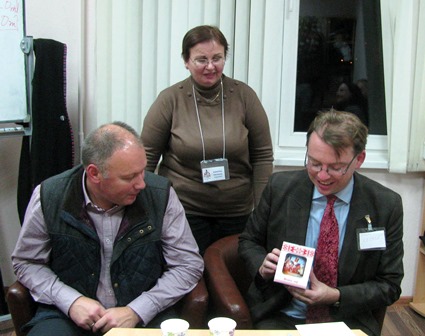 A traditional souvenir to a guest speaker and a traditional photo to remember this exciting lively discussion.