Video has become an indispensable tool of online promotion. Today it is not enough to upload just a video. People are tired of time stealing, drab and shallow recordings. Make a difference! Learn how to create truly remarkable and worthy video clips.
At the MasterClass led by filmmaker Alexander Svishchenkov you will learn how to create and edit a video, open a YouTube channel, and upload the video.
The previous session was dedicated to filming and practicing speaking in front of the camera.
On June 6 we will see what we created and will combine sharper pieces into a film, create our YouTube channel and upload our first video.
We will go step by step through all the stages and by the end you will know how to become a video blogger!
Join up even if you missed May 30's session. This MasterClass will enable every participant to open a YouTube Channel and get the visibility you deserve!
************
The session will be conducted in English.
Seats are limited. Please, sign up no later than Monday June 5, 2017 midnight by pressing the button under this post or calling +375 29 2592164.
If you cannot make it to the Club, please, cancel by calling +375 29 2592164. No other ways of cancellations are accepted and failure to cancel before 6 pm on Tuesday will result in 50% charge
Prices are here
Click
here to buy tickets online
. It will be a better option.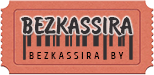 PAYMENT: if you prefer to pay in the Club, please, check the prices and make sure you have the exact amount (do not need change).
ICAN Club is the best place in Minsk to practice communication is English and meet fantastic people. We work in small groups. Seats are limited. Please, purchase your ticket now.