Radunica
is a commemoration day in our land, the day when we remember our late near and dear, the people, whom we owe our existence.
The name of this holiday derives from the Slavic word "радасць/ radast", which means "joy". It's not the time to grieve and mourn – it is the time to spiritually reunite with our deceased loved ones, to go back in our memory to the happy days when we were together in this world, and to let them know that we are doing well. It is observed on the second Tuesday of Easter, and, like Easter, it is a light and jaunty celebration of the joy of hope.
On this day families visit the graves of the departed relatives "to feast" together. We bring some food, including such traditional dishes as funeral kutia, dyed eggs, pancakes and honey and also flowers and candles to leave on the graves afterwards. We cover all the graves with special tablecloths and put a little glass of vodka, some bread and candies on each grave. Then we eat some food, drink three shots without touching glasses (often we "drink" symbolically, as some people avoid alcohol), and then sit and talk about our late relatives, remember some episodes of their and our life, and share our updates, because it is the time of families reunion, and we often have a chance to meet family members and friends, whom we do not often meet.
This is how the event looked in 2016. An endless stream of families coming to the cemetery, carrying flowers and bags with food, families sitting near graves, and also an ourflow of people who have finished the visit.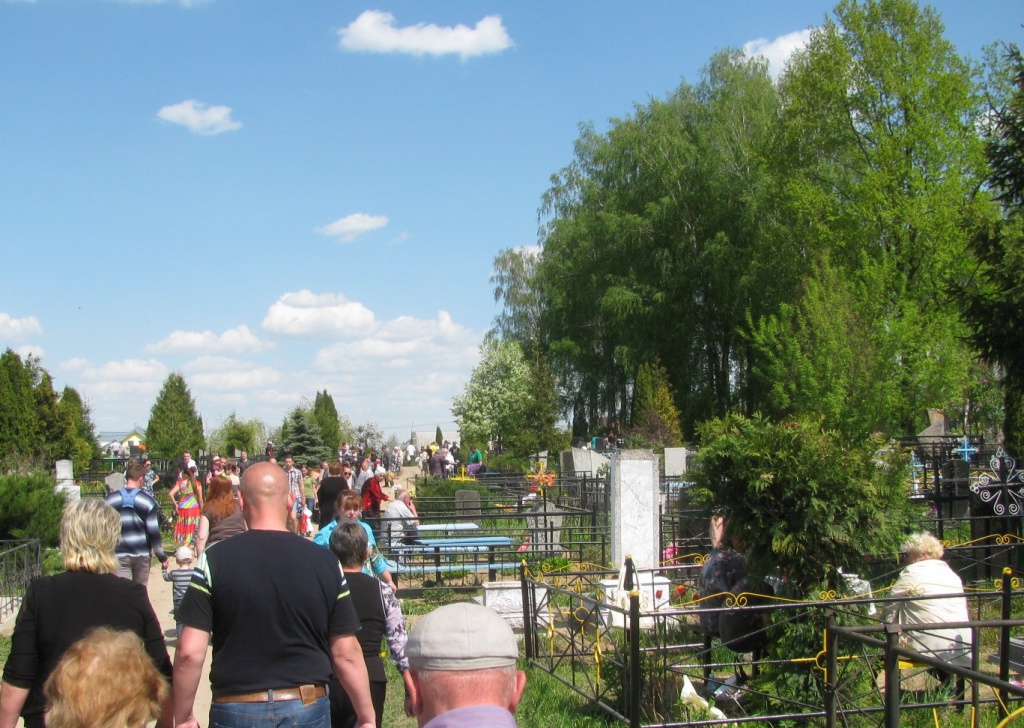 Even though you might observe your remembrance day at a different time, you are welcome to share your memories of the deceased people who are dear to your heart and let them live forever on these pages and in the minds of people who will read here about them.
You can post your story here, in the comments, on in
the Community Talk