I think a fragrance is more of a signature than even what you wear - something you'll remember more down the road than a shirt. Ryan Reynolds
Join us for a special online session with Ivan Siarbolin, a perfume guru, who has spent this last four year studying the secret of the world of fragrance, its implicit, but distinct language, its centuries old traditions. You will learn how to choose the perfume that would be to your advantage, how to speak about scents, where to buy the best perfume and a lot more.
ICAN English Speaking Club is the best place in Minsk to practice communication in English.
You will not only improve your English, but also will learn a lot of useful information and wil network with inspiring positive people.
We work in small groups, the number of seats is limited.
Please, sign up now or before Monday May 15, 2017 midnight by pressing the button under this post or calling +375 29 2592164.
***********************
PAYMENT:
Click here to buy tickets online. It will be a better option.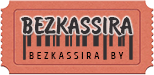 If you prefer to pay in the Club, please, check the prices here and make sure you have the exact amount and do not need change.

If you cannot make it to the Club, please, cancel by calling +375 29 2592164. No other ways of cancellations are accepted and failure to cancel before 6 pm on Tuesday will result in 50% charge.