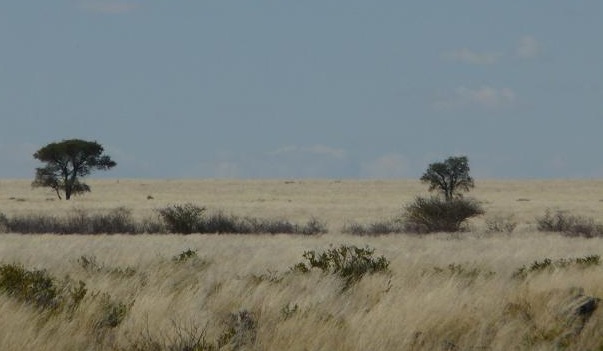 The name of Namibia comes from a local language and is translated as "the place where there is nothing". Well, after I have driven more than 3600 km in ten days across the country, I can't totally agree with the country's ancestors, although their vision might have depended on what
they
compared things to.
Geographically speaking, Namibia is a desert zone with some parts that are semi-deserts. I am not an expert but my school knowledge tells me that apart from deserts many parts of Namibia look like steppe, and some like savanna. These means that there is a lot of grass - really, endless seas of yellowish grass, and quite a lot of bushes and trees. In some parts the vegetation is really green and inviting.
I visited Namibia in July, in the middle of African winter. It is obvious that in other seasons the landscape looks different; but I am sure that this land is not bare looking at any time of the year.

Just look at the photographs* and see yourself how beautiful the flora of Namibia is!
Add to favorites