Life cannot not consist only of larch-scale popular events or radical life changing government's decision. Often pivotal events can go unnoticed before the effect starts making fundamental changes. One of such events took place last Friday January 13, 2017 in a tastefully arranged art gallery called Книжный салон / Ad Librum in Kalinina Street, Minsk. The composition of the audience, who travelled across the snowy city on Friday night to talk about art, was remarkable: a fine art expert, art lovers, an artist, an animation artist, a designer, an art collector, educators, diplomats and others. So, it came as no surprise that the talk was engaging and rewarding.
The event was dedicated to the anniversary of Chaïm Soutine, one of the most prominent artists of so-called "School of Paris", an informal community of French and non-French artists working in Paris in the first half of the 20th century.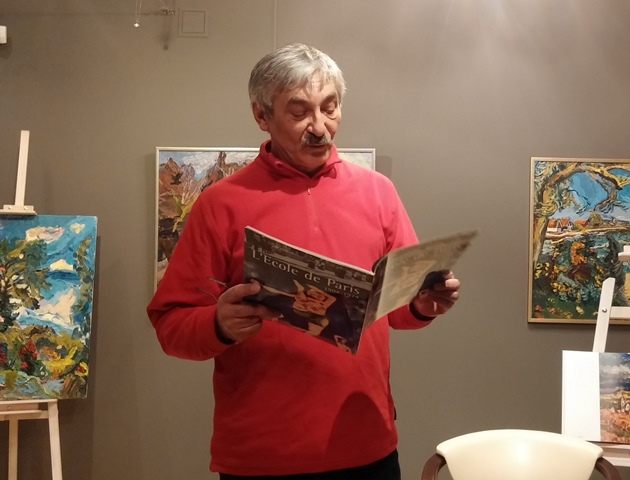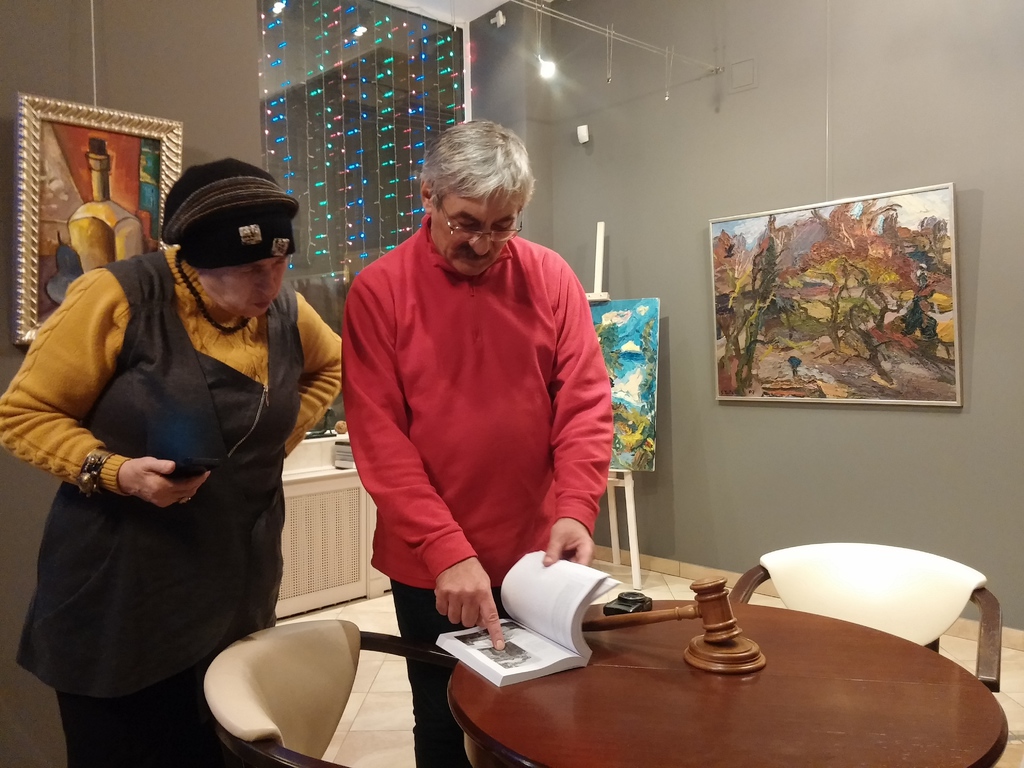 However the questions asked by the presenter, Youri Abdourahmanov, and the transaction he made to the modern art led the audience into discussion of the eternal issues:
- What makes an individual genius? Is it exceptional skills? Or passion? Or extreme self-confidence and guts that bring him/her over the fire of criticism and despise to the peak of glory and appreciation?
- How to identify a genius and why did the fame reached so many truly remarkable artists only after they had left the world? Is it envy, which prevents people from accepting a revolutionary form of expression? Or do we just need time and to be ready to comprehend their message? How to anticipate whom to help so that we could break the chain of poverty and is fortune that geniuses seem to be doomed to suffer? Or is it unavoidable, since genius can forge only in a knock-down-drag-out fight, which does not accept any compromise?
- How to define success in art? Is a best-selling artist always the best? How to find a balance between one's individual style and contemporary trends, the prevalent code and values?
All these issues were looked at both through the facts of Soutine's biography and experts' reviews, as well as though case studies of other artists. "Soutine is a genius of colour, which comes from the depth of one's soul, which cannot be learnt. By what seems to be a deformity, Soutine cried out the tragedy of his the epoch, the time between the two World Wars filled with weeping over the dead, challenging the established values and preparing for another war," maintains Serghei Vecher, a talented contemporary Belarusian artist. Being a creative personality himself, he tried to give insights into the process of creating art and the way of thinking.
Youri Abdourahmanov, who has read all what has been published on Soutine and also does extensive archive research on and is the author of articles, radio broadcasts and a documentary scriptwriter, suggested his version of the relationship among the artists in the Beehive (La Ruche),
a round-shaped house where many of the artists found shelter He also mentioned colous, as a distinctive feature of Sountine, especially desperately scarlet. "Mind you," he said, "you should not make judgement until you see the originals: no reproduction can be compared with the painting itself, which make you feel the energy of the artist." By the way, if you cannot go to America to the Princeton University Art Museum or to Paris's Musée de l'Orangerie, can go to Moscow, where within an exhibition of chefd'oeuvres of the School of Paris, and some works by Soutine will be shown too.
Youri represents Heritage & Time, Non-Profit Organisation, which works to re-establish the links between the artists of School of Paris, who originated from Belarus and their birthplace by means of brining to Smilavichy renowned experts on Soutine, art critics and art collectors, as well as media and public figures, so called Colloquium on Soutine, and also plain-airs dedicated to Soutine.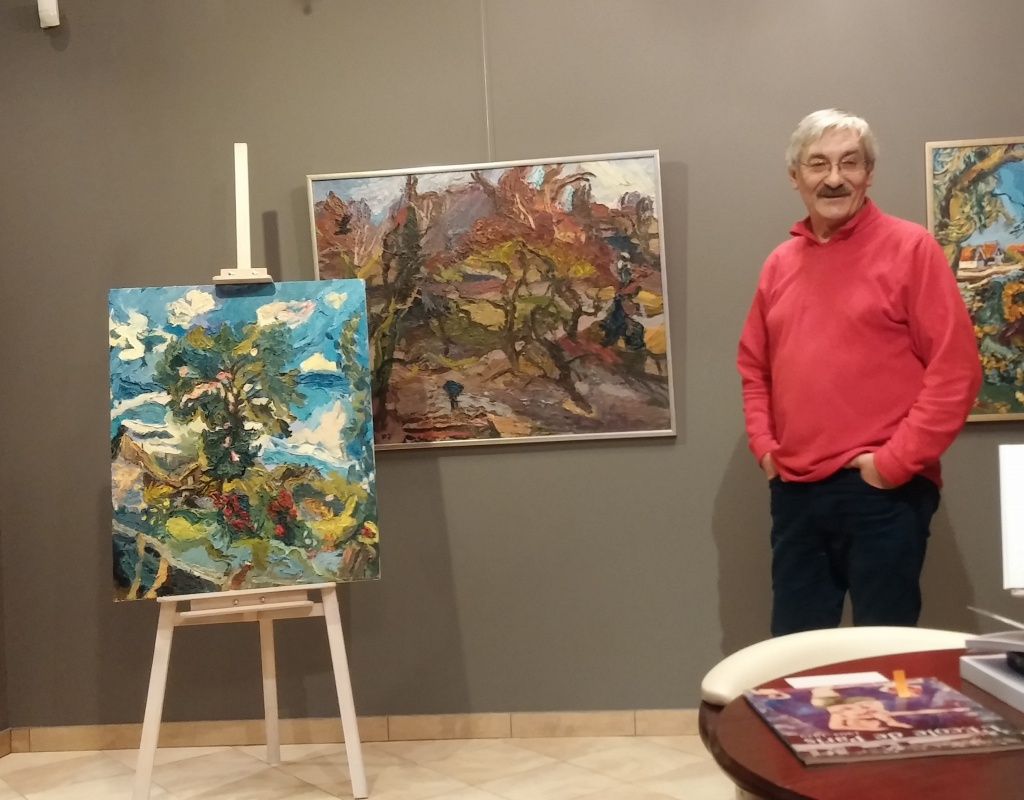 The participants were able to see and compare the painting style of Ossip Lubitch, who came through Odessa Art school and Soutine, Pinchus Kremegne and other alumni of the Vilna Academy of Fine Arts, as well as contemporary Lithuanian and Belarusian artists, whose historic relations and reciprocal influences became apparent in the context of this retrospective comparison.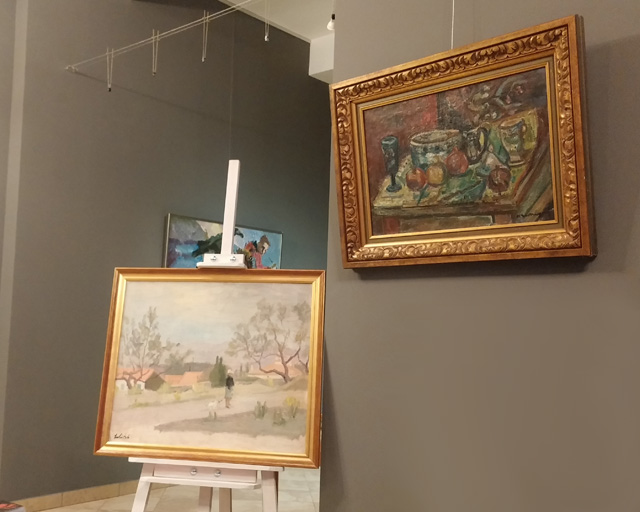 We were introduced to some works by a famous Lithuanian painter Solomon Teitelbaumand also by an obviously outstanding Belarusian Avant-Garde painter Uladzimer Akulau/Vladimir Akulov, who has not reached this fame peak yet. It was sadly mentioned that this crushing painter still remains practically unnoticed by critics and audience. If this name still remains unfamiliar to you, his exhibition is open until January 21m 2017 at the National Center Fine Arts. The adjective that, in my opinion, best describes his works, is "powerful". He does not seem to know any hesitation, and he definitely can make his works both laconic and complete.
As mentioned in the concluding remarks by Mr.Xavier Le Torrivellec,
Centre for French-Belarusian studies
, Belarus does have a pleiad of outstanding modern artists, and we should learn about them, appreciate and make their talented works accessible and known globally. And you, who is reading this, no matter where you live, can also make a contribution to this noble cause - write about your local artist. The great thing about art is that it doesn't know language barriers and we can all admire it and share.
Actually this is why I have written this feedback. Please, check the links, attend the events and share your opinions. Let's break the vicious circle of belated appreciation and remorse about it. Let's celebrate the genius of our countrymen NOW and not after their death!