Welcome to an exceptional meeting with
Stephanie
, a charming young lady from Cameroon.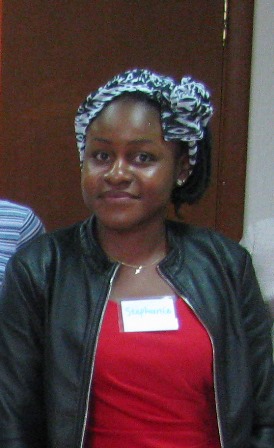 A Bachelor of Management degree holder and a former teacher of English literature, Stephanie is going to tell us about her home country.
Five reasons to come:
1. Learn first-hand information about Cameroon, which is often referred to as "Africa in miniature";
2. Break your racial and geographical stereotypes;
3. Meet a new person;
4. Listen to a different accent;
5. Have fun, as usual, in ICAN Club.
**************
ICAN English Speaking Club is the best place in Minsk to practice communication in English.
Not only will you improve your English, but also will learn a lot of useful information and wil network with inspiring positive people.

We work in small groups, the number of seats is limited. Buy your ticket right now
here
or
Sign up now or before Monday July
10, 2017 midnight by pressing the button under this post or calling +375 29 2592164.
***********************
PAYMENT: if you prefer to pay in the Club, please, check the
prices here
and make sure you have the exact amount and do not need change.