If you, like myself, have never heard of Fred Rogers (Mr. Rogers), then the world is definitely going the wrong way.
Here are some quotes and some links to fill in this gaping hole.
"895 episodes… Four decades… One man"
"Watching "Mister Rogers' Neighborhood" was like visiting your grandparents, except you actually liked going"
"We deal with such things as the inner drama of childhood, like getting a haircut, or the feeling about brothers and sisters, and anger that arises in some family situations, and we speak about that constructively"
"… our watched a guy in cardigan, who accepted you no matter what… "
"All of us have special ones who loved us into being"
If you still do not understand why in our English speaking Club we decided to turn to Mister Rogers, here at least two videos to watch:
Mister Rogers Explained To Modern Kids
and
May 1, 1969: Fred Rogers testifies before the Senate Subcommittee on Communications
Mr.Rogers helped two generations of American children grow into better, more balanced and confident individuals. Every day, in a 30 minute show, he addressed their feelings and fears, concerns and aspirations. He was an adult friend who was there for the kids no matter what.
There are just two videos about Fred Rogers above, but you can easily find more.
It seems that the world badly needs Mr. Rogers back - too much violence and despair. Luckily, a lot of his episodes are available online.
We will try to use his legacy to address today's needs in ICAN Club. We will talk about discipline and how to avoid domestic violence.
The session will be conducted in English.

Seats are limited. Please, sign up no later than Monday June 19, 2017 midnight by pressing the button under this post or calling +375 29 2592164.

If you cannot make it to the Club, please, cancel by calling +375 29 2592164. No other ways of cancellations are accepted and failure to cancel before 6 pm on Tuesday will result in 50% charge

Prices are here
Click here to buy tickets online. It will be a better option.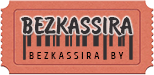 PAYMENT: if you prefer to pay in the Club, please, check the prices and make sure you have the exact amount (do not need change).

ICAN Club is the best place in Minsk to practice communication is English and meet fantastic people. We work in small groups. Seats are limited. Please, purchase your ticket now.