This session will be about our recent trip to London, which was arranged in cooperation with our partner
Gallery Teachers
and
KKCL English school in London
.
Our group of 30 people had fantastic experiences both in English classes and while exploring London. We have seen all major attractions and many more. We learned to navigate in London's Tube and in buses, make purchases, finding our way, booking tickets online with discounts, studying in international teams, and so on.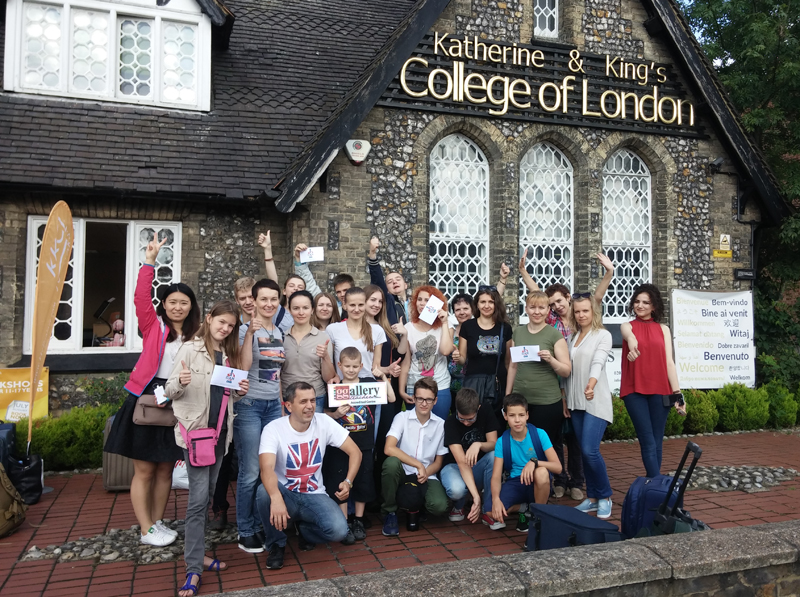 Organizing this without a tour operator was a challenges, but it was rewarding: we saw everything what we wanted, we were free to adjust our program to our needs, and, last but not least, it was considerably cheaper. Organizing such trips might a great opportunity for teachers and students to travel.
At our session we will talk about:
1) The challenges of organizing your self-made trips
2) The challenges of getting a visa
3) DOes and DON'Ts in London
4) Visits to most popular attractions
5) Less popular but nonetheless interesting destinations
6) Differences in the mentality and culture and how to deal with them
7) Native speakers and non-native speakers of English
8) Prospects for further cooperation with Gallery Teachers and KKCL.
This will be extremely useful for everybody, who wants to travel the UK and get the most of the trip, and especially for teachers of English, who might wish to bring their students to England and participate in international projects through Gallery Teachers.
To attend the session, used the form below to sign up before midnight on Monday September 5, 2016.