How about playing blind? Ready to take the risk?
Then buy your ticket right now and come to ICAN Club on Tuersday Jan 9, 2018.
It might be the turn in life you have been looking forrward to or just a nice evening to remember...
See you soon!
******
Now it is time to unveil the surprise!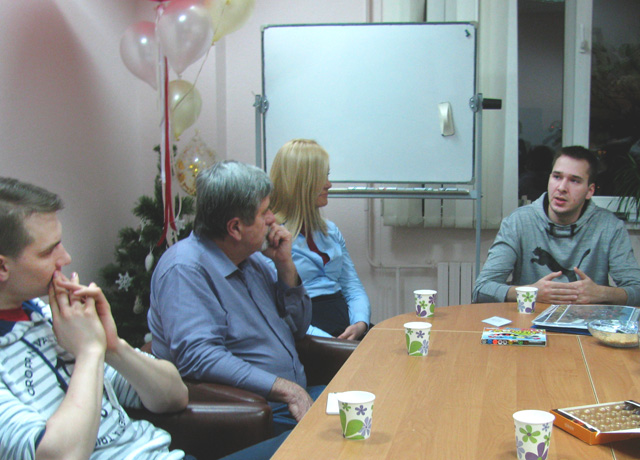 It was.... A global traveller, cyclist Aleksey Landres. Why "global"? No, it is not a metaphor. It is used in the direct meaning of the word!
Yes, Aleksey Landres took a challenge to cycle the world. And it is not a dream. Being 27 years old, Aleksey has already travelled one fifth of world on his bike !
Incredible! Unbelievable! But nevertheless it is true.

On January 9, 2017, Aleksey Landres came to ICAN, English speaking Club, to tell us his amazing story.
Aleksey has always liked cycling, and this passion brought him to Minsk Cycling Community, NGO, where he soon became a leader. But cycling in the city was not enough for him, and soon Aleskey made a trip to Europe reaching as far as Portugal. His first trip was gave him a lot of experience, and soon he challenged himself with a trip to... South-East Asia, from Minsk to Malaysia! Yes!

Actually, it's hard to believe how it is possible, he did it, and says that these trips radically changed his outlook, his lifestyle and his priorities. Of course, it was not that easy, but, according to Aleksey, what he got from those trips was worth the efforts and risks. He encourages people to leave the comfort of their homes and to discover the amazing world.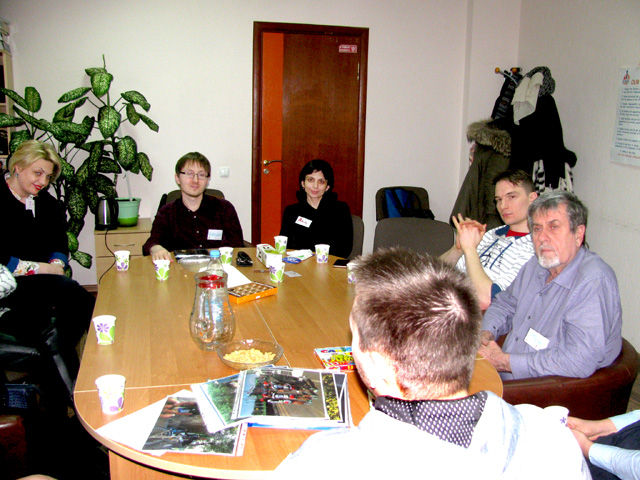 There were quite a few challenges he had to deal with, such as visa issues, travel expenses, safety and health, and Aleksey successfully coped with all of them due to one feature of a paramount importance: networking and communication skills. Before this undertaking, Aleksey had been very active on CouchSurfing, an online community for travellers and hosts, with League of Youth Voluntary Service, and also in cyclists communities. This is why, in spite of his solitude on the road, he was, actually, not alone.
Aleksey's past networking and hospitality experiences helped him to establish new relations in the countries that he visited and make new friends quickly.
"People in all countries are good, hospitable and ready to help. You just need to know how to communicate," says Aleksey. "Of course, if you come and just ask for accommodation, you cannot expect that someone would rush to give you a shelter. But if you come and show interest to people, engage in their activities, show who you are, appreciate their culture, behave in a polite, respectful and modest manner, a lot of people would be happy to accommodate you. And if they offer you their hospitality, you should also give or do something is return. And this approach works everywhere."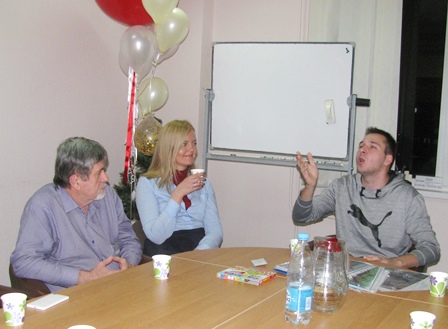 It's obvious that to make such trips one needs to have not only guts and brain, but also something else. Aleksey is an amazing personality.

Aleksey came back with tons of stories and stunning pictures that deserve to be published in National Geographic. His English polished in the continuous communication is fluent and natural. And he is an emotional speaker. The most valuable thing about his talks is that Aleksey addresses all aspects and gives true unbiased information.
Aleksey says that he enjoy talking with people, especially students and children, about his trips. You can follow his contact him from his web-site. More information is available on his pages in social networks: ВКонтакте, Facebook (mind that he will not be able to open it from China) and others.
As usual, at the end of the session, our guest received a gift. Taking into account his lifestyle, the present was chosen to be small in size, but hopefully useful in travelling.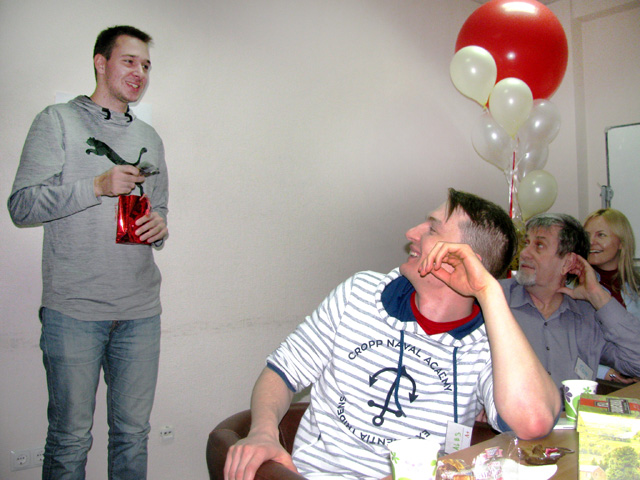 We are looking forward to new stories form Aleksey Landres from his next ambitious project. If you wish to support this new Thor Heyerdahl on two wheels, you can donate here and also get a souvenir magnet or a postcard from his trips.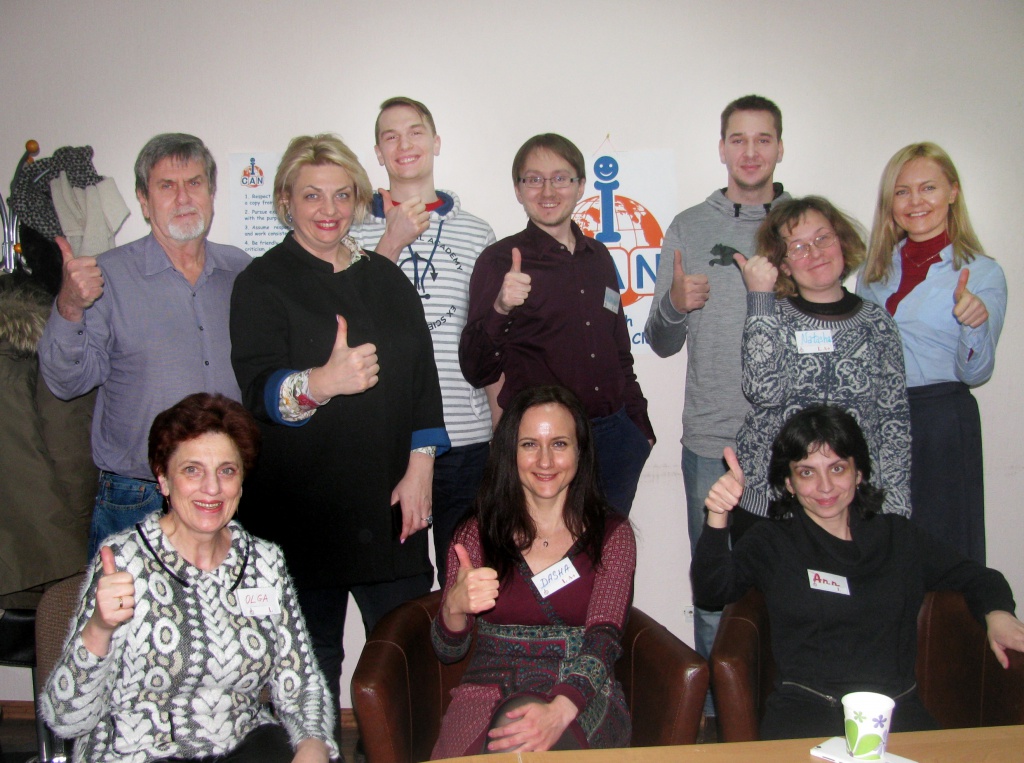 ******
ICAN Club is the best place in Minsk to practice communication is English and meet fantastic people. Join us every Tuesday at 6.30 pm.